Have you recently experienced a rainstorm, wind storm or high winds, flooding, or even a house fire that damaged the siding on your house?
Then it is probably time to bring in a construction team that is skilled at dealing with siding problems of all types and kinds.
After all, the siding on your home is not only one of the first things that people notice, it is also what protects your house from the elements and prevents the loss of heat in the winter and cool air in the summer.
Accordingly, maintaining the integrity and appearance of your siding is essential for many reasons – it protects the value of your property and keeps everyone living in the home comfortable in all seasons.
The Process of Siding Repair
If you own a home with vinyl, wood, or any other kind of siding, there's a good chance you may have to have it repaired at some point.
While siding can last for around 20 years or significantly longer depending on your climate, the care and maintenance that you put in, and the quality of the materials used, any major storms or other weather events can result in a need for repair work or replacing all or parts of the siding.
Ready for a free inspection for siding repair?
Contact us today.
The Process of Siding Replacement
If you are completely replacing the siding on your house, you should expect a professional construction team to take around 10 to 14 days to complete the work.
Before having your siding replaced or repaired, you should cut back or remove any shrubbery or trees in the immediate area, clear away any patio furniture, BBQ grills, or other items, and take down any artwork or decorations on the interior walls that may be damaged if the walls shake during the siding repair or replacement.
Causes of Siding Damage
A variety of weather events and catastrophes can cause siding damage and related problems that require you to have your siding repaired or replaced.
Which is why it is essential to check out the state of your siding and potentially bring in a construction company or contractor after a disaster of any kind.
Hail Storms
Hailstones can dent, ding, crack, or even break siding panels (as well as windows, gutters, and roofs).
If you notice damage like small holes, oxidation marks, or chipped paint on your siding after a hailstorm, then it is likely time to get a free inspection with a siding repair company to inspect your siding and determine if some sections need to be repaired or replaced.
Wind Storms or Tornadoes
Wind storms, high winds, or tornados touching down in the area can damage your siding, causing chips and cracks, or even make entire panels break and blow off.
Flying debris like tree branches or patio furniture, or any unsecured heavy items can also wreck your siding.
Furthermore, wooden siding can suffer from water damage, mold, and even rot if the wind storm is accompanied by heavy rains and your siding doesn't have time to properly dry out.
Heavy Rains or Flooding
Some types of siding – mainly wooden siding – are more susceptible to water damage than others.
Aluminum or metal siding can also suffer from unsightly oxidation marks if the dampness and water sits for a while in the case of excessive rain and flooding.
House Fires
Obviously, house fires can be devastating on a number of levels.
Wooden siding can be burned or otherwise compromised by soot, smoke, and ash from a house fire, while vinyl siding may actually melt requiring a complete replacement.
From hail damage to roof leaks, and emergency roof repair to wind damage, our Naperville roofing company can help.
Call 630.427.7171 or contact us for a free roof inspection today.
Your Local Roofing Contractors Ready to Help
Elite Restoration Co. is a full-service roofing company that helps Illinois homeowners and commercial property management companies with roof replacements and roof repairs.
Types of Siding
Depending on the style of house you have, your local climate, your budget, and your aesthetic preferences, there is a whole range of options for your home's siding at various price points, styles, and colors.
Vinyl Siding
Vinyl is one of the most popular materials for siding, and for good reason – it's durable and inexpensive, and comes in a wide range of colors and textures, and it works for more environments.
Plus, it is fairly simple to repair or replace and you will likely be able to find a construction company in your area that can work with vinyl siding.
Metal Siding
Metal siding can be crafted from aluminum or steel; while steel may be more durable, aluminum siding is preferred for some climates because it is resistant to rust.
Metal siding is also popular because it allows you to save on heating and cooling costs over time, since it helps maintain the ambient temperatures inside the house.
Wooden Siding
Wooden siding is a classic choice and it comes in several different forms, such as clapboard, lap siding, wooden shakes, or wooden shingles.
Some more traditional styles of homes tend to look best with wooden siding so homeowners may choose to install it even though it tends to be more expensive than other options and is more prone to damage from water, moss, mold, rot, and pests like termites. Wooden siding can be crafted from pine, spruce, split oak, or cedar.
Engineered Wood Siding
Wooden siding's modern cousin, engineered wood siding is manufactured from composite wooden materials bound together by resin.
It comes in smooth or embossed textures and while it is still susceptible to rot, mold, and mildew, engineered wood siding is usually more affordable than traditional solid wood siding while still offering a similar look.
Stucco
One of the old forms of siding and typically associated with southwestern and Spanish style homes, stucco is extremely hardy and durable.
It is made of Portland cement, sand, lime, and water, and it is applied in three layers over a lathe base.
Stucco is resistant to fire and can add value to your home due to its sturdiness and classic appearance.
That said, stucco is vulnerable to cracks, bulges, and staining, and it is often more expensive than vinyl, metal, or other alternative siding options.
Fiber Siding
This semi-rigid durable material made of cement is long lasting and low-maintenance, making it a popular choice.
It is rot-proof, termite-proof, and nearly fire-proof, and can resemble painted wooden clapboards, stone masonry, or brick depending on the style you select.
Brick Siding
Brick is low maintenance, doesn't need to be painted or otherwise treated after installation, and has a classic appearance that works on many different types of buildings.
It also won't rot or dent and tends to add an extra layer of storm protection and insulation, keeping the heat in during the winter and everything cool during the summer.
Synthetic Stone Siding
Faux stone siding or stone veneers are becoming increasingly popular as the technology used to create the material has advanced to the point that the fake stone actually looks very real to the naked eye.
What Type of Siding Is the Most Cost-Effective?
Vertical or horizontal siding planks (the best option depends on the style of your home) in vinyl or aluminum tends to be the most economical option; both materials can last around 60 years and typically come with warranties that range from 20 to 40 years.
Stucco, wood, metal, brick, or fiber cement are potentially more durable but also tend to cost more; that said, these types of siding can add value to your home and many people tend to prefer the appearance of these materials.
Can You Repair Pieces or Parts of Siding?
It is generally possible to replace or repair only part of the siding on your home, particularly if it is a common material and color.
Depending on the type of siding that you have and the extent of the damage, a contractor may be able to essentially remove the broken pieces and snap new pieces of siding in; more complicated fixes will take longer.
Can I Repair or Replace My Own Siding?
Even if you are pretty handy around the house and experienced with various types of DIY projects, we always suggest bringing professionals when it comes to repairing your siding or any other exterior feature of your house that maintains its integrity and protects you and your family from the elements.
How Do You Know When You Need New Siding?
If the siding on your home has already melted or bulged, or you see bubbles on the surface, then it may be time to replace part or all of your house's siding.
On the other hand, if there are just a few small dents, cracks, or dings, you may be able to get away repairing parts or pieces of your siding and only replacing a panel or two, especially if your home and siding is relatively new.
Costs of Siding Repair or Replacement
The price of having your siding repaired varies depending on the extent of the damage, the type(s) of materials used, your location and climate, and the size of your property.
For instance, vinyl siding tends to cost around $7,000 to $9,000 for an average sized home (including the removal and disposal of the old siding), and the costs only increase from there if you have wooden siding, stucco, metal siding, or any other material.
On the contrary, you can usually have panels replaced for around $600 to $1,200 including the price of materials and labor.
If your house's siding is on the older end of things, (think 20 years or more), then it might be time to consider replacing it entirely, particularly if your siding was damaged during an extreme weather event or another disaster.
Will My Insurance Cover Siding Repairs?
If the damage or problems with the siding on your house was caused by a catastrophic weather event or similar occurrence, there is a good chance that your insurance may cover the costs of fixing or even replacing the siding.
Of course, you should always check your individual insurance policy(s) and discuss things with your insurance provider and perhaps a public adjuster, but if your siding is damaged by a "covered peril" like a hailstorm or house fire, you may be able to have the repairs or replacement expenses covered.
If you're thinking about filing a siding or roof claim, read our latest roof insurance claim guide.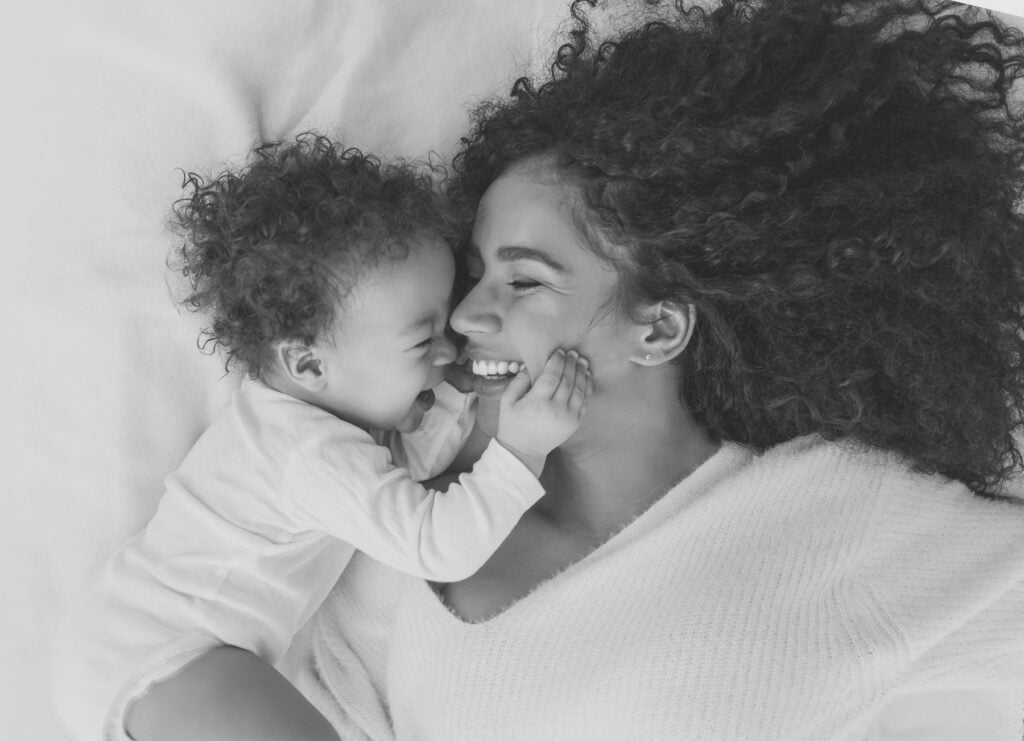 I'd Give These Guys More Stars if I Could
Had some new siding put on the house this weekend by these guys.
Siding looks great, old stuff was all but embarrassing.
I barely lifted a finger throughout the whole process, I'd give these guys more stars if I could.
-Antonio F Homeowner
Learn How We Can Help You Repair, Replace, or Restore Your Roof
From residential roof repair to commercial roofing maintenance, our experienced roofing contractors are here to help.